HANOI, Vietnam, July 10, 2019 /PRNewswire/ — Vietnam's leading telecommunications company Viettel has proudly launched an electronic system which aims to help the Vietnamese government to increase efficiency and improve business friendliness.
Dubbed "e-Cabinet", Viettel tailor-made the system based on …
NEW OFFERING IS A MUSICAL INTERPRETATION OF DISNEY'S "THE LION KING" AND A LOVE LETTER TO AFRICA
ALBUM SLATED FOR RELEASE ON JULY 19
INCLUDES BRAND-NEW SONG, "SPIRIT,"  TO BE FEATURED IN THE BODY OF THE FILM
BURBANK, California, July …
SHANGHAI, 9 juillet 2019 /PRNewswire/ — En 2019, Huawei a lancé le AI Boost Smart I-V Curve Diagnosis 3.0 qui intègre, pour la première fois, la technologie d'intelligence artificielle (IA) dans le domaine de l'exploitation et de la maintenance solaires. …
–  Acquisition positions IBM as the leading hybrid cloud provider and accelerates IBM's high-value business model, extending Red Hat's open source innovation to a broader range of clients
–  IBM preserves Red Hat's independence and neutrality; Red Hat will strengthen
…
TOKYO, July 9, 2019 /PRNewswire/ — Nippon Express Co., Ltd. hosted a visit to its head office by Kenyan Ambassador to Japan His Excellency Solomon K. Maina on Tuesday, June 25.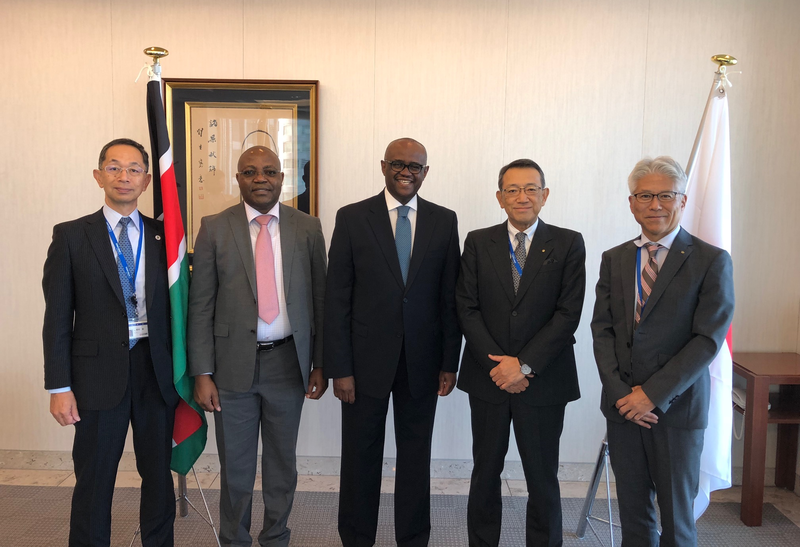 Photo:
H.E. Ambassador Solomon K. Maina, center, and Minister-Counselor …
SHANGHAI, July 9, 2019 /PRNewswire/ — In 2019, Huawei launched the AI Boost Smart I-V Curve Diagnosis 3.0, integrating Artificial Intelligence (AI) technology in the field of solar operation and maintenance (O&M) for the first time. The solution uses smart
…